Boston Bombing- Who Is Mery Daniel?
Posted 31 May 2013 at 08:48 AM by
greeneye656
Updated 31 May 2013 at 08:52 AM by
greeneye656
(trying to embed a video)
---
http://www.gofundme.com/meryrecovery
Little if anything is mentioned about her. Yesterday, May 30 2013 she arrived home from the hospital. While some are receiving close to 1 million dollars she's only received as of yet
$8,210.00
in donations. What's your thoughts on this? Is she trying to keep a low profile for fear of leaking information? Or does she not agree with all the attention fame and fortune this hoax has/is generated? Here is what she remember's from that day..."And I was on the floor and I still didn't understand what was happening," she recalled. "
When I looked next to me
there was a woman, with the arms were gone.
And that's when I understood something very tragic had just happened."
I've seen the pictures and didn't see anyone without any arms nor do I remember reading reports of anyone losing arms, this is the first.
Did she really lose a limb or is she part of the hoax?I'm just asking questions to start a discussion on this under-publicized "victim".
http://www.youtube.com/watch?feature...&v=AmWZL-XhX18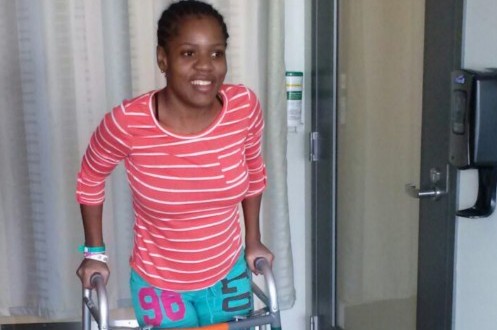 Comments