See here more proof of the OBVIOUS strategy that they now used for probably more than 100 years. Demonize the critical thinkers or the ones not going along w/ gov/industry dictatorship:
It says in short "Part of the opponents of Corona measures are prone to violence"
An "expert" aka gov shill says: "a new form of international extremism" this is so laughable considering the fact that the gov/big industry/pharma/millitary industrial complex are extremists/facists/communists themselves..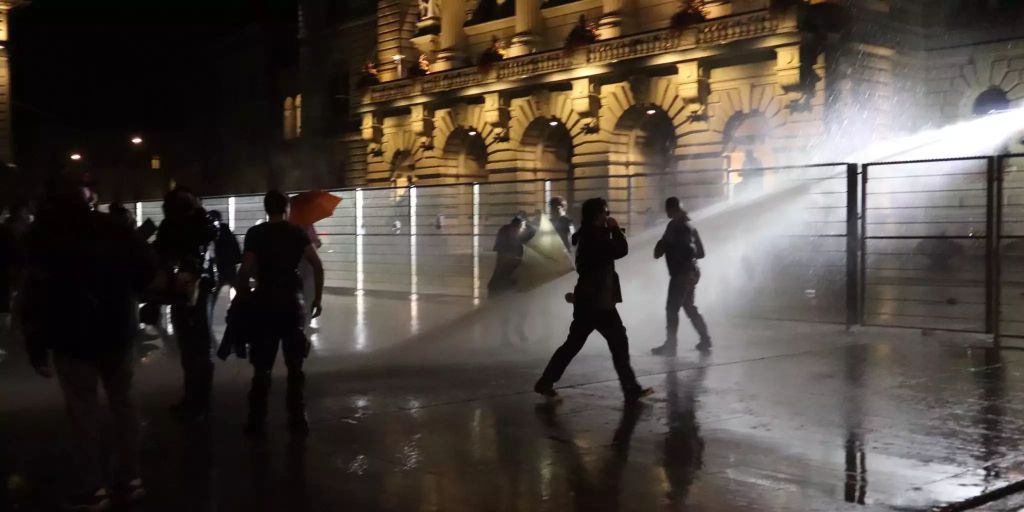 Ein Teil der Menschen, die gegen die Massnahmen gegen das Coronavirus mobilisieren, beginnt, sich zu radikalisieren und ist bereit, Gewalttaten zu begehen.

www.nau.ch
Edit, so here a video where it also shows headlines in the UK saying simmilar things:
Eg. "Anti vaxxer found with blades to cut those that take them down, union says"
ANYNONE surprised... it is always the same this can only end if no one takes the MSM and gov seriously anymore and more then 30-40% of people just say NO to the BS. Imho protests esp. with violence (which may be staged anyway) play more into the hands of the PTB...opinions?
WORLD WAR III PART 2 / Hugo Talks #lockdown
www.bitchute.com
The vid above is good info, the guy has some good thoughts, esp. when he says that they do NOT want everyone to be jabbed, they NEED a minority who refuse. Follow his line of thinking??
Edit, if the OP thinks these kind of posts are too OT in his thread, perhaps cause not directly related to the "planned" smoking gun thing, we could move them somewhere else. Perhaps open a thread for the ongoing developments??
Last edited: